continued from Road Trip around Gabon Part 1
The forests of Lope National Park have some of highest densities of gorillas and chimpanzees in all of Gabon, so we decided instead of staying at the Lope Hotel and doing short visits from there, we would camp inside the forest where we could more easily try to search for gorillas. So, the next morning we met with our guide and host that would take us into the Mikongo Forest of Lope National Park, Ghislain Ngonga Ndjibadi, who I can not recommend more highly. Ghislain is truly passionate about what he does and is extremely knowledgeable. If you have looking to visit Lope I would highly recommend that you use his services to tour the park, either with half day full day trips or staying at his camp deep in the forest as we did. You can get more information about him and his services on his website Mikongo Vision http://mikongo-vision.info/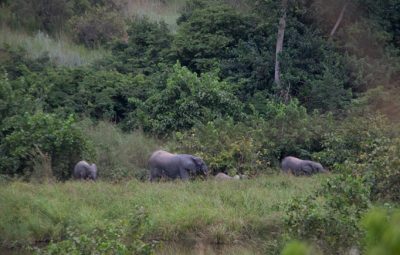 On our way there we observed a family of elephants grazing on the edge of the forest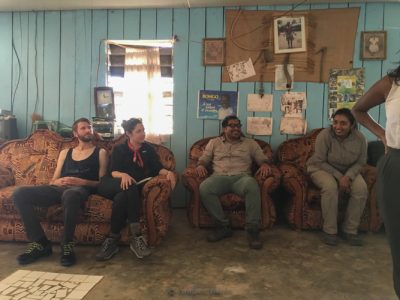 We also needed to stop at the house of chief of the village in which the entrance to the Mikongo forest lies. We had to ask for his permission to enter and pay… Mostly it was just us sitting in his living room while Ghislain talked to him. Then we headed into the forest and after a bumpy, windy road through the trees we arrive at the camp.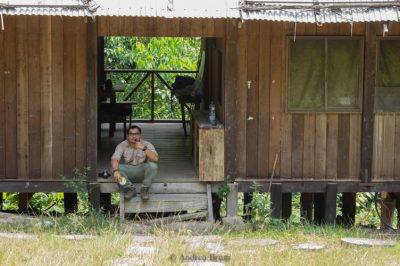 We set up our tents, had lunch and then laced up our hiking shoes for our first trek. The forest is gorgeous! There are small streams and creeks feeding though lush trees and bushes and you're surrounded by the calls of birds and monkeys.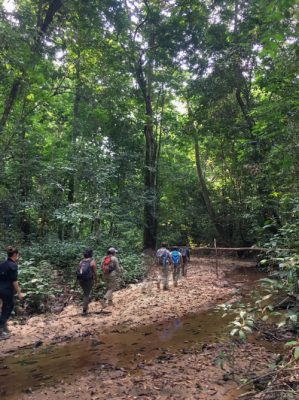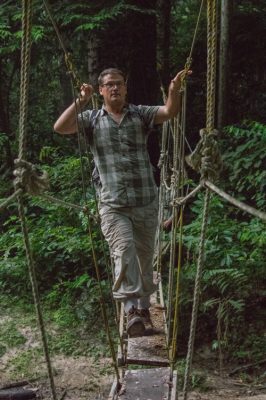 No signs of gorillas the first day, but our spirits were still high.
The next morning we set off at the crack of dawn to begin our search. We soon came upon a pair of black colobus monkeys that kept us entertained for quite some time.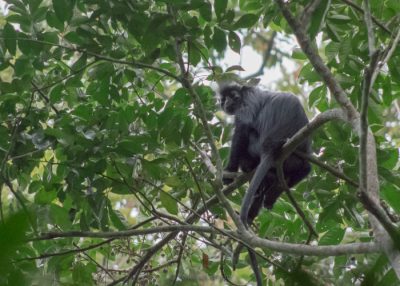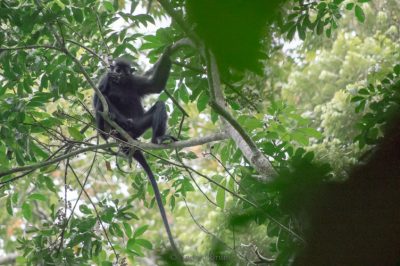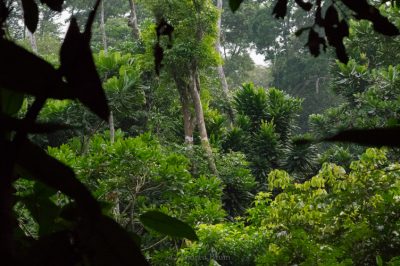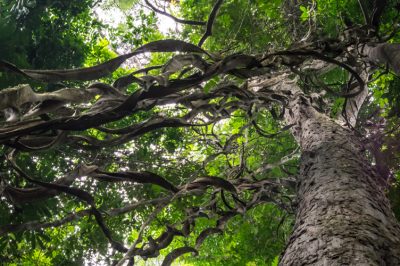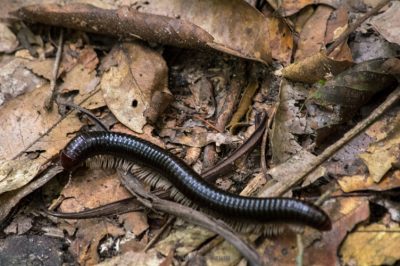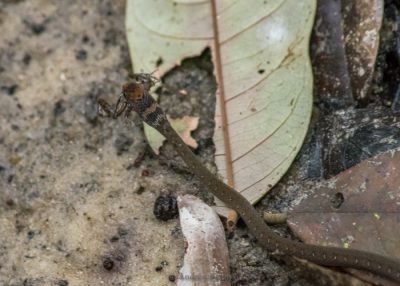 After several hours of hiking we stopped by a creek for lunch.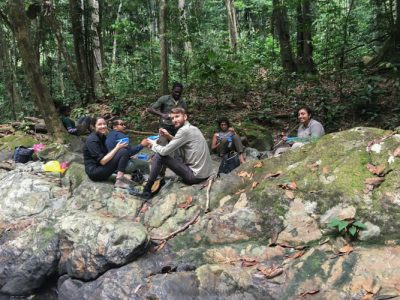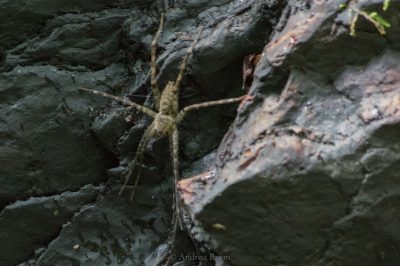 Back on the train Ghislain started seeing signs of gorillas

We found a knuckle and foot print near one of the streams.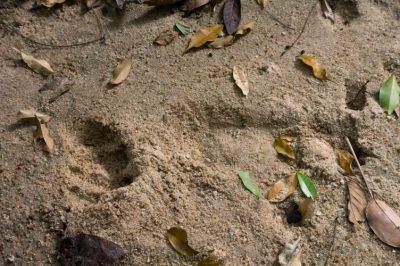 We were on their tracks, but the sun was getting lower, so we had to head back to camp.
When we came back to camp Ghislain asked if anyone was interested in a small hike, to a nearby former camp. This tented camp fell in disrepair after investors pulled out of the project. While roaming around Ghislain found tracks of gorillas, very fresh tracks, and fresh dung. He was in utter unbelief as we spent all day finding them and apparently they were very close to camp. We tracked them for a bit but had to head back as the sun was setting. As most guides, Ghislain doesn't want to be in the forest at dark, when elephants are roaming around, but are difficult to spot.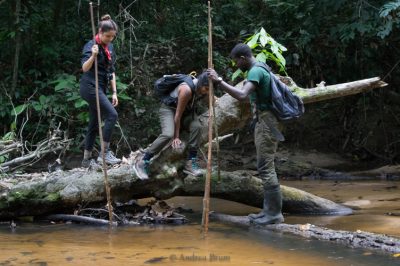 The next morning we headed out for a short hike as Ghislain had a feeling they were close.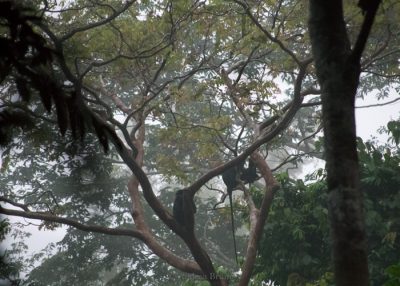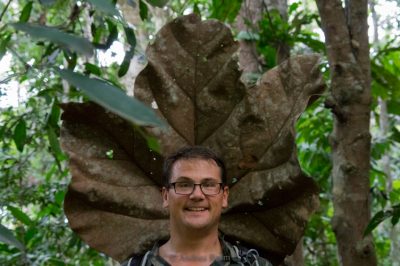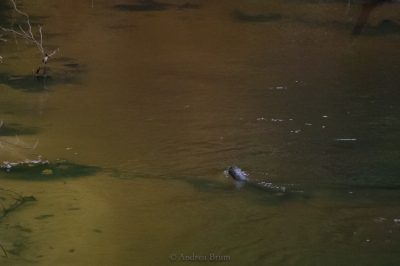 We found some interesting things, but unfortunately the gorillas evaded us.